It's the first Twitch Takeover of 2021! I took over the ErikaInGlasses stream to record this episode live! We talked about the movies Gladiator and Go while we took questions and and comments.
This is an edited version of that conversation but if you would like to see the full stream check out the video here.
Follow Erika on
Twitch: https://www.twitch.tv/ErikaInGlasses
Instagram: @erikainglasses
Twitter: @erikainglasses
Gladiator
Release: 2000
Director: Ridley Scott
Stars: Russell Crowe, Joaquin Phoenix, Connie Nielsen, Djimon Hounsou
Go
Release: 1999
Director: Doug Liman
Stars: Sarah Polley, Jay Mohr, Scott Wolf, Katie Holmes, Timothy Olyphant, Taye Diggs, Breckin Meyer
Corpse Medicine
So, here is what I was talking about. It was an episode of the podcast Lore, and it is the first episode I ever listened to and it was depressing, gross, but utterly fascinating. Here is a link to this particular episode with the misleadingly normal sounding title and description. https://www.lorepodcast.com/episodes/episode-113-word-of-mouth
Things I pulled off my shelf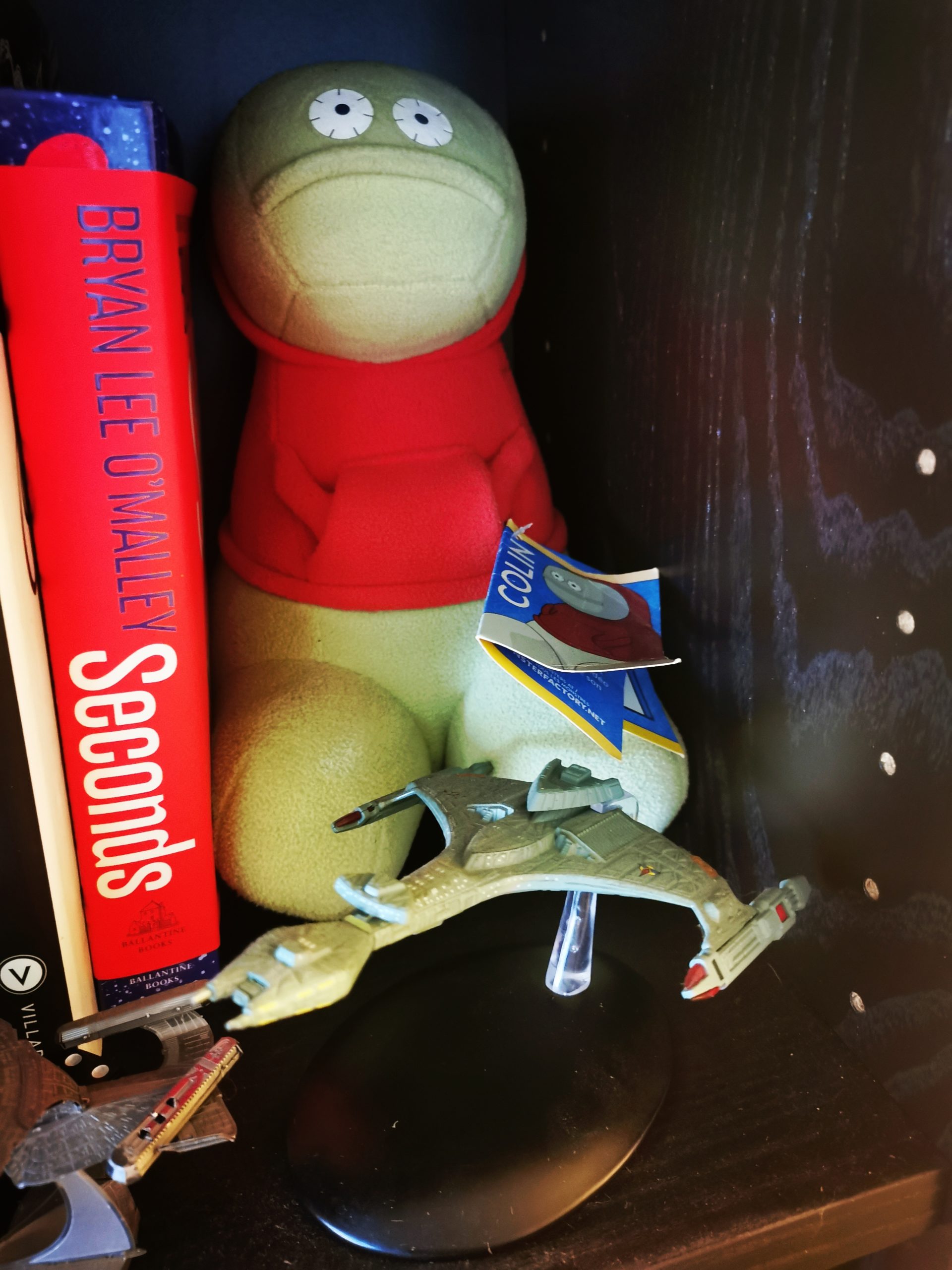 The green monster is Colin and I have to make a correction about the model… I called it a "Klingon Bird of Prey" but that is very wrong, it is a Klingon Attack cruiser, Vor'Cha class to be specific. And yes, that is an Enterprise model with a broken nacelle.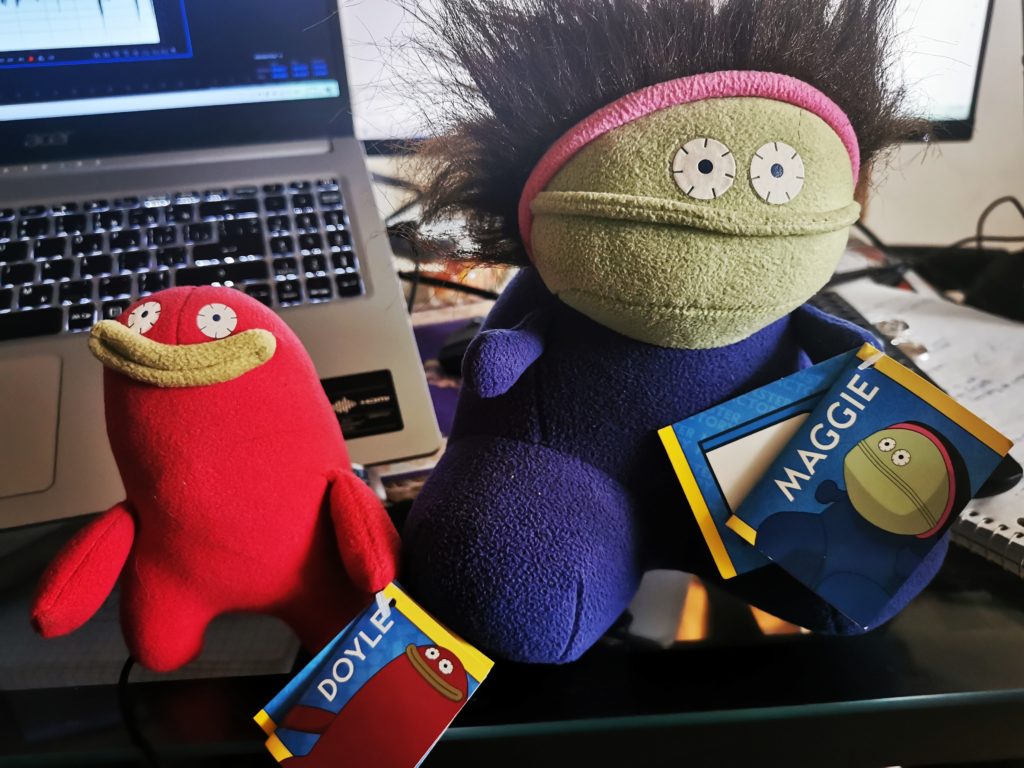 Also, here's Doyle and Maggie.
Betamax
So, I looked up the timeline for this and production of Betamax players stopped in 2002 and the cassettes stopped in 2016. This seems crazy to me as I can't remember seeing any of these things since the 90s but maybe that is just cuz I wasn't looking for it.