In this episode Adam Upper joined me to chat about the battle between heaven and hell for souls of mankind and honor, obedience and love in the mythic far east with Constantine and Crouching Tiger, Hidden Dragon.
Constantine
Release: 2005
Director: Francis Lawrence
Stars: Keanu Reeves, Rachel Weisz, Djimon Hounsou, Tilda Swinton, Shia LaBeouf, Gavin Rossdale
Crouching Tiger, Hidden Dragon
Release: 2000
Director: Ang Lee
Stars:Yun-Fat Chow, Michelle Yeoh, Ziyi Zhang
John Constantine Hellblazer
Constantine created by Alan Moore, Rick Veitch, Steve Bissette, John Totleben, Jamie Delano and John Ridgway, first appeared in The Saga of Swamp Thing #37 in June 1985.  He got his own comic book Hellblazer in 1988.
The collectable comic book that comes with the DVD includes a reprint of Hellblazer #41 "Dangerous Habits", a Hellblazer short story "The Gangster, The Whore, and the Magician", a short comic "The First Time" (the origin of John's biggest vice), and Character bios.  This tiny thing is filled with a lot.
X-Files Episodes
I am thoroughly embarrassed to say, after I made the statement of being such a such fan, I misspoke. I called the episode with the guy under the escalator (Eugene Victor Tooms) "Stretch" when it was actually "Squeeze" (S1E3). But to make this worse, the specific episode he was referencing was this characters second appearance which was the episode "Tooms" (S1E21).
Then there is the episode I couldn't remember which I believe was "Pusher" (S3E17)
Meteor Man
This is a Sci-Fi, action, comedy from 1993. It didn't do well with critics or audiences but it was one of the earliest Black superhero movies.
https://www.imdb.com/title/tt0107563/?ref_=nv_sr_srsg_0
Leonard Part 6
Well, this absolutely horrendous film was made and exists somewhere. And I just came to the realisation that the villain in this was played by Gloria Foster who was the Oracle in The Matrix.
https://www.imdb.com/title/tt0093405/?ref_=nv_sr_srsg_0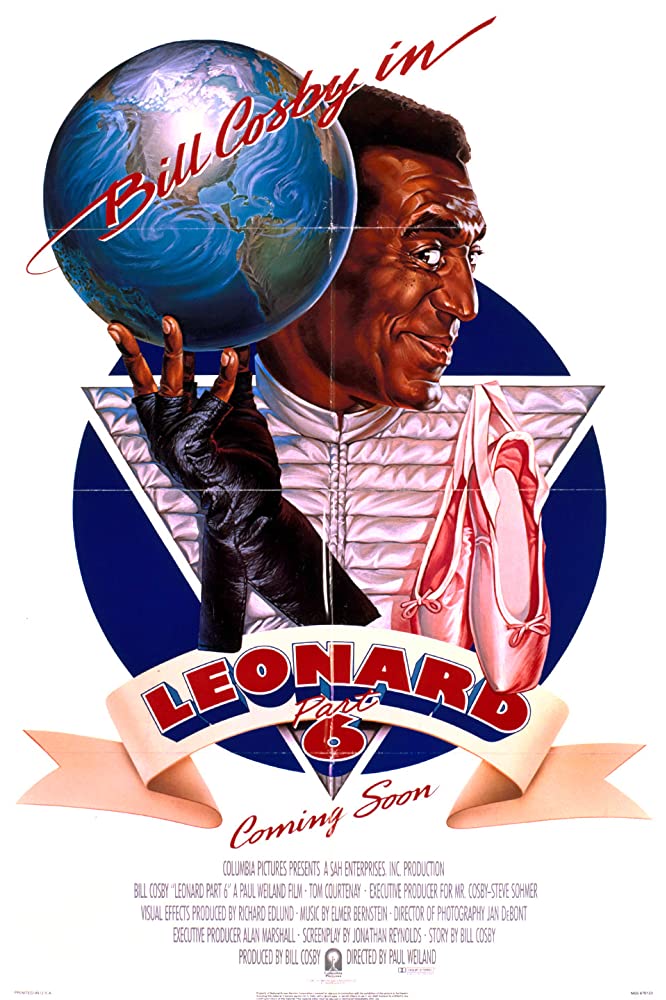 The Cloverfield Paradox
This was the Cloverfield movie we couldn't remember that starred Ziyi Zhang.
https://www.imdb.com/title/tt2548396/?ref_=tt_sims_tti