In this episode Mike Freethy is here to talk about the sci-fi classic Bladerunner and the action filled Bourne Identity.
Blade Runner
Release: 1982
Director: Ridley Scott
Stars: Harrison Ford, Rutger Hauer, Sean Young
Bourne Identity
Release: 2002
Director: Doug Liman
Stars: Franka Potente, Matt Damon, Chris Cooper
Live Die Repeat /  Edge of Tomorrow 
This is what the DVD/Blu-Ray cover looks like. You can clearly see the confusion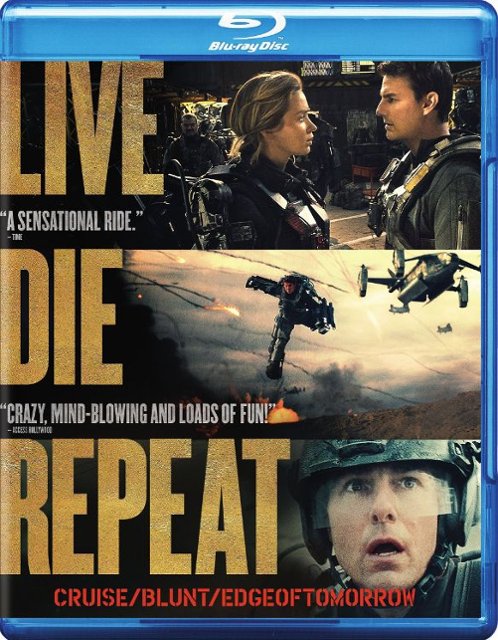 Bourne Novels
Though the character and series were created by Robert Ludlum he only wrote 3 books in the series, which were the ones made into films; Bourne Identity, Bourne Supremacy, and Bourne Ultimatum. Eric Van Lustbader picked up the series and wrote 12 more books. Even though Lustbader wrote a book called Bourne Legacy, the film has nothing but the name in common with the book. In total the series has 15 books.
Moby
Porcelain from the Moby album Play was first used in a VW commercial and then the  movie The Beach. It was also used in a few other commercials.
Here is a link to a Rolling Stone article that speaks about the controversy we mentioned.
Christian Bale's Weight
He lost 70lbs for The Mechanic and after gained 100lbs for Batman Begins
Hamilton Steel Mills 
I grabbed the below pic from this site, you really can see the similarities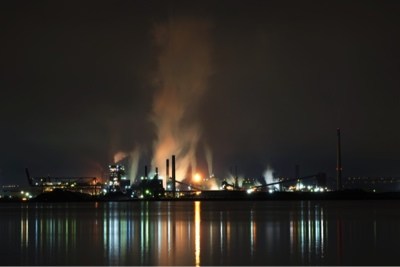 Maniac
The advertising/payment form from the show I couldn't remember was the "Ad Buddy"
Denis Villeneuve
I have seen one other of his movies that I absolutely love which is Enemy staring Jake Gyllenhaal.
Dune Mini-Series
So the series was not 1 but 2 series. Dune (2000) and Children of Dune (2003).